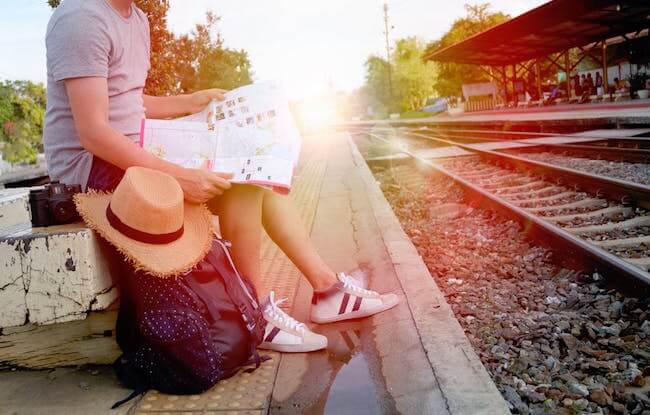 Hello! Summer is here and it's time to plan some summer vacation fun! If you decide to take a trip, I want to share a few tips with you. Whether you're a seasoned explorer, or about to set out on your first journey of adventure, traveling is a great experience. It can also be an important way to learn interesting things about our country or this world, the people, and their cultures.
Don't rush! Spend time to fully experience everything you can about the location you've chosen to visit. You will have so many more happy memories!
Here are my tips for you:
Take advantage of travel during non-peak periods, if you plan to travel later in the year. Costs are usually less for everything from flights and accommodations, to entrance fees and attractions. And, there are fewer crowds.
Baby Boomer tip: Use any discounts you qualify for. One of the perks of being a senior citizen is the wide range of travel discounts that are now available to you.
Go for longer visits. Spend time at your destination. Plan to see just one city, or country, and experience it more thoroughly. That's the best way to soak in the local flavor.
You might appreciate someone else making the arrangements, and group travel provides security for solo travelers, or if you're not confident about planning all the details on your own. Groups eliminate worries about finding transportation, missing an important site, or not speaking the language, if you are traveling abroad.
If you prefer to go it alone, it's important to do your research: Decide on your destination, then search the Internet for flights; browse hotel and restaurant reviews, and read up on what to see in the places you're planning to visit. Preparing can be part of the fun of travel, too! If you have any concerns about getting around or being able to visit popular sites, look for day tours with reliable companies, especially those offering front-of-the-line access, or other methods for avoiding the crowds.
 And last, seek out new experiences. Make a to-do list for your visit — and when you're there, don't forget to enjoy yourself!
I hope these tips give you insights and inspiration. Safe travels!
If you enjoyed this post, please remember to "like" and share it with your friends! And use the sign up form below to be added to Joan's email list so you never miss a post or update!