This week, I'd like to talk about the things I love most. The things that make me happy, and what I miss when there's not enough time in the day to enjoy them.
I've always been an artist. I like working with my hands, so drawing came easily when I was still very young. I started out drawing rearing horses, because, like most young girls my age, I loved horses. We were lucky enough to live in the country outside San Diego, and my family always had a variety of pets: dogs, cats, rabbits for 4-H . . . even guinea pigs, and a white rat named Lightning. I just naturally came to love animals of all kinds, and that led to me wanting to draw them.
I started out with pencil sketches, then later charcoal drawings led to oil painting, and finally I discovered bronze sculpture. I always focused on animals as my subjects because of their sweet natures, and they were my friends. Living near the San Diego Zoo gave me the opportunity to study wild animals, and now I enjoy capturing their expressions in two-dimensional bas-relief sculptures. I did create a number of three-dimensional freestanding pieces, but I found it was their faces that interested me most.
At about that same time, I saw a TV program featuring Andrew Rodriguez. He is from New Mexico and created bas-relief images of Indian Spirits emerging from a flat background. His technique captured my attention, so I started experimenting with his style. I tried to make my images impressionistic, as his were, but I kept going back and adding more realism, until I developed my own style. It was an enjoyable journey of discovery!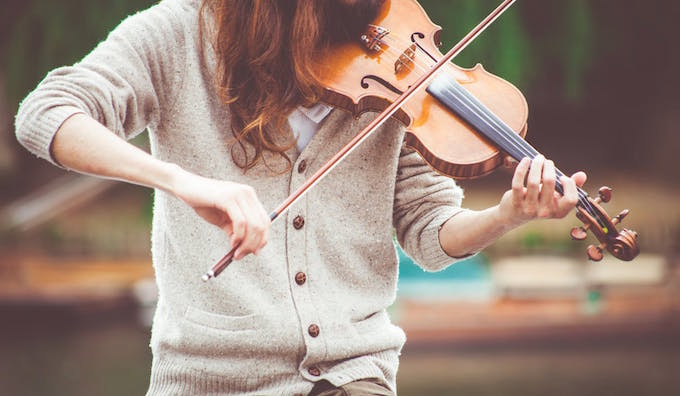 The joy of playing music came to me later in life. I took piano lessons for seven years, and that gave me a good background for learning other instruments. I saw a video of a concert by Yanni called "Live at the Acropolis." It changed my life. A woman in a red dress played her violin with so much joy and enthusiasm that I said to myself, "I want to do that!" I persuaded my husband that I really, really wanted to learn how to play like Karen Briggs, and he gave me a gift of a beautiful violin.
I started out learning to play Irish music, because that is one of my family's histories. It is joyful music, and it's a lot of fun to play with other people. I learned to play classical music because it is important to learn to play the violin correctly. There is a lot of technique involved, from holding the bow and violin properly, to learning how to play "up the neck."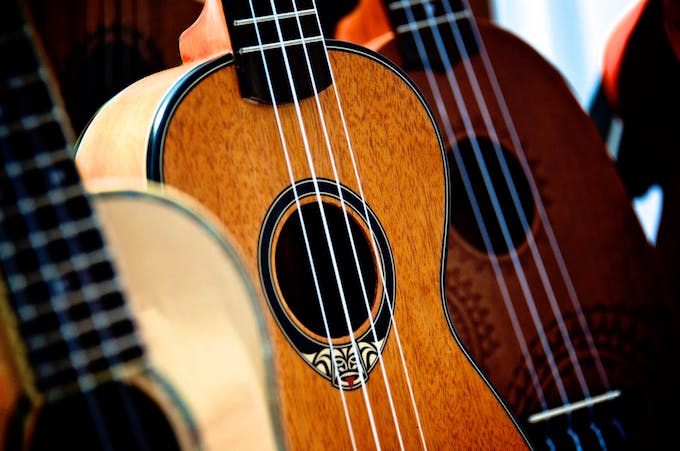 I always loved the sound of a banjo, and I just got it in my head that I wanted to learn to play the three-finger Earl Scruggs style. I think it was hearing Steve Martin play "Rocky Mountain Breakdown" that motivated me! I love that tune, and took some lessons to get started. I also love Bossa Nova, and when my husband got a guitar to accompany me, I "borrowed" it to teach myself that beautiful music with several instruction videos.
That's all for now. See you next week!
Video: What Are Your Other Artistic Outlets?

If you enjoyed this post, please remember to "like" and share it with your friends! And use the sign up form below to be added to Joan's email list so you never miss a post or update!