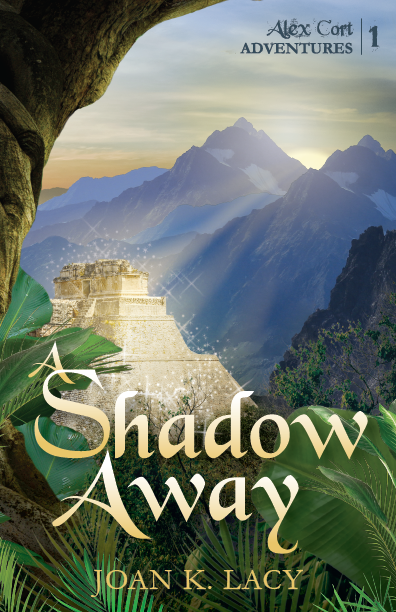 Alex Cort
International art theft and stolen jewels always intrigued him, even as a rookie cop with the LAPD. He loves adventure, and isn't afraid of danger, but he's not too sure about magic.
I love stories that sweep me into worlds of adventure and intrigue. Alex does that for me with his curiosity about this world, and an appetite for learning something new. He enjoys working on cases linked with legends and myths.
Dr. Andrew Seaton
Acclaimed British archaeologist who loves his work and sharing his scientific knowledge.
With Andrew, I get to combine my interest in science and archaeology with legends that surround the artifacts his beloved museum sends him to find. For me, it's a perfect world.
I studied Anthropology and Archaeology at college. I keep current with magazines like Archaeology and Discover for scientific interests. I've always been interested in science as well as in the world's many myths and legends, so I enjoy tying these together. In fact, the more scientists discover, the more science validates what the ancients have been saying all along.
Angel (Angelise)
A woman with her own kind of magic who loves to teach what she knows to Andrew and Alex, so they can achieve skills on many levels of existence.
Angel gives me the opportunity to share my knowledge gleaned from years of study of the Metaphysical. I was raised accepting these ideas, so they seem perfectly natural for me, though I understand there are many who do not yet believe in reincarnation, or that there is real magic in this world, no matter what name it goes by.